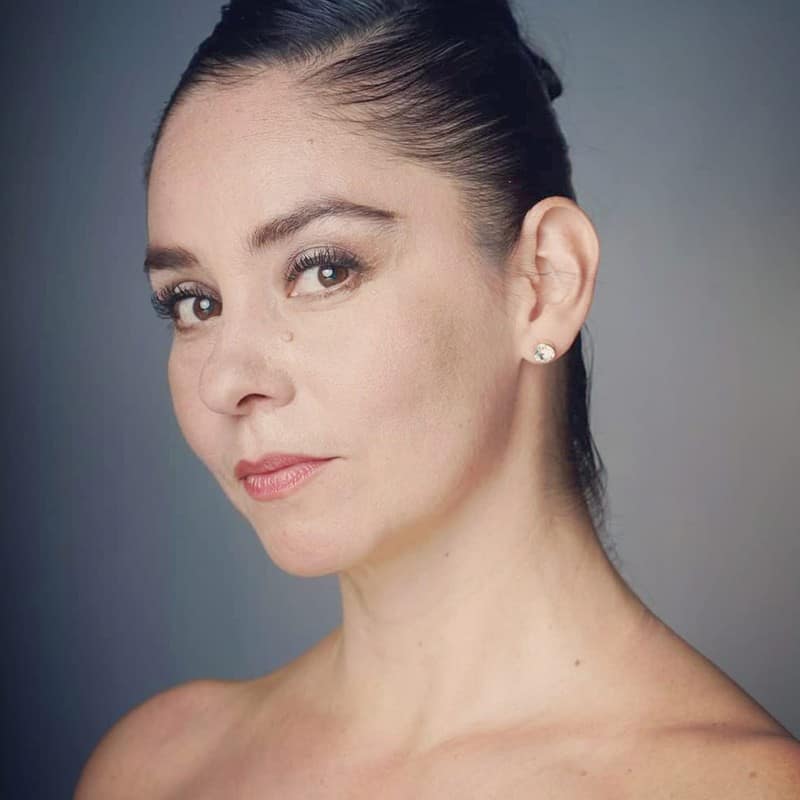 Ms. Verduzco is a freelance ballet and contemporary Dancer and Choreographer born in Mexico and residing in NYC since 1997.
She danced featured roles with companies including Ballet Austin (as a student), New York City Opera, Benjamin Briones Ballet, Eglevsky Ballet, Staten Island Ballet, Ajkun Ballet Theatre, Connecticut Ballet, Some Dance Company, Veracity Dance Theatre, New York Dance Theatre, Dance Theatre in Westchester, Ad Hoc Ballet, Ballet Neo and Designated Movement Company among others, performing in classical and contemporary repertoire.
She was honored to appear in Dance Magazine as one of the dancers highlighted in their July 2010 issue, "Race & The Next Generation."
She has been invited as a Solo Artist to perform in Mexico and Cuba in recent years. And is eager to continue exploring the movement qualities of different choreographers as a dancer.
As a choreographer she has created several commissioned works throughout the years for Ellison Ballet, Youth America Grand Prix, Benjamin Briones Ballet, Staten Island Ballet, Nomad Contemporary Ballet, Periapsis Music and Dance, Neville Dance Theatre, Columbia Ballet Collaborative, CounterPointe as well as for the Cuban dance company Danza Libre.
Creates solo work for Pre-professional and Professional ballet and contemporary dancers for audition purposes as well as for their Solo-Artist repertoire. Coaching the delivery and balance between technical proficiency and artistry. Focusing on the expansion of their internal artistic life and capabilities.
Her personal financed projects continue to be a form of exploration, laboratory and individual expression and include dance, voice, singing, writing, acting and healing practices.
She created original work for the UK film company "More than a Londoner's" short film project.
In 2018 she was commissioned to create a piece for the 28th Anniversary of Cuban company Danza Libre and was invited to participate at the Grand Prix Vladimir Malakhov in Holguin Cuba with it.
She was commissioned a second time to create an original work for Danza Libre in 2020 to be premiered at their 30th Anniversary Gala.
She is the Founder and Director of The Latin Choreographers Festival, an initiative that was born to support the work, vision and background of Latin choreographers that reside anywhere in the world. And had a successful run from 2008 to 2012, celebrating its 5th Anniversary.
She has been a Ballet Instructor throughout the New York and Connecticut area, and has been invited to teach company class for Ballet Grand Diva, Movement Migration Summer, Winter and ongoing classes, Southern New Hampshire Dance Theatre, as well as for the Joffrey Ballet School in NYC, Soul Arts Academy, Center Stage Dance and others.
She has been a Gyrotonic and Wellness Instructor since 2003.
Presently training in voice, singing and sound healing with Sendero Hunab Ku.
Singing bowls and sound therapy with Humberto Alvarez.
As well as training in accompanying spiritual, emotional and physiological processes through Ritual and Eco-Somatic understandings with Vivencia Eco-Somatica.