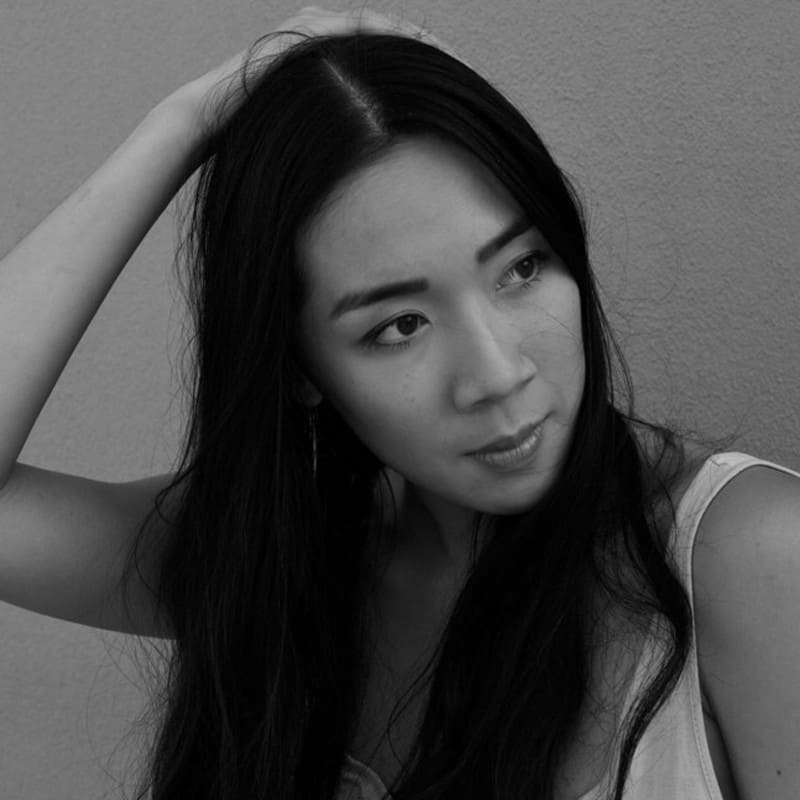 Tiffany Mangulabnan (she/her) was born and raised in Manila, Philippines. She began her professional dance career with the Philippine Ballet Theatre when she was 15, and then went on to become a principal dancer with the company, performing the leads in full-length ballets like 'Swan Lake' and David Campos-Cantero's 'Carmina Burana', the Dew-Drop Fairy in Gelsey Kirkland and Michael Chernov's 'The Nutcracker', and featured roles in the contemporary ballets of renowned Filipino choreographers like Enrico Labayen, Tony Fabella, Gener Caringal, Edna Vida, Julie Borromeo, Felecitas Radaic, Ronilo Jaynario, Alden Lugnasin (for Ballet Philippines), and many others.
She moved to New York City in 2012 to perform with BalletNext under the directorship of former American Ballet Theatre and New York City Ballet principal dancers Michele Wiles and Charles Askegard for four years, and helped create original roles in ballets by choreographers such as Mauro Bigonzetti, Katarzyna Kozielska, Peter Quanz, Brian Reeder, Tobin Eason, and Wiles herself. She went on to join other NY-based contemporary ballet companies like Gabrielle Lamb's Pigeonwing Dance, Gleich Dances, Indelible Dance, Emery LeCrone DANCE, Claudia Schreier & Company, Trainor Dance, Terra Firma Dance, Alison Cook Beatty Dance, and Brookoff Dance Repertory Company. She has performed numerous times in venues such as The Joyce Theater, New York Live Arts, and BAM Fisher. In 2019-2020, she performed in extended runs of Brendan Fernandes' The Master and Form at The Whitney Museum of American Art and Contract and Release at The Noguchi Museum.
As a performer, she has earned praise for delivering "the most intense moment [of a piece] . . . in a thrashing solo" (The New York Times), for having "the most magnetism and spirit [among a group of performers]," and showing "improvement and more depth of character with each performance" (Broadway World).
Since co-founding konverjdans ("converge dance") with Amy Saunder and Jordan Miller in 2016, Tiffany has performed as well as choreographed, collaborated on, and directed several works for the company, such as 'STRATA' (2017), which was chosen for the 2018 Women in Dance Leadership Conference in NYC; '(Listening) Through Walls' (2017), which was presented at the 38th Annual Battery Dance Festival; 'Realigned' (2018), which was presented at the 2018 Periapsis Music & Dance Open Series; 'You Can Be Baby Too' (2018); 'Nobody Knows Our Names' (2019); 'Cascata' (2020); 'Waking/Dreaming Space' (2020); and 'Las Piezas' (2021), the last two of which she choreographed entirely over Zoom.
Tiffany directed, filmed, edited, co-choreographed and designed the sound for 'HER PRIDE' (2020), a dance film intended to elevate the voices of Black LGBTQ+ dancers and starring Cortney Taylor Key, which was screened at the "Dance is Activism Film Festival 2021" by Earl Moseley's Diversity of Dance. She directed, edited and choreographed 'Parecemos' (2021), a collaboration with Colombia-based worldbeat band Numasbala; 'She is Water' (2021), which won Filipino dancer Tessa Tordesillas the gold medal in the International Youth Dance Competition in Hong Kong; and 'Behind the Puzzle Pieces: The Making of Las Piezas' (2021), a documentary short film she wrote featuring the unique collaborative process of konverjdans.
Most recently, she was selected as one of four choreographers for Dance Lab New York's 2021 Female Choreographers of Color in Ballet Lab.