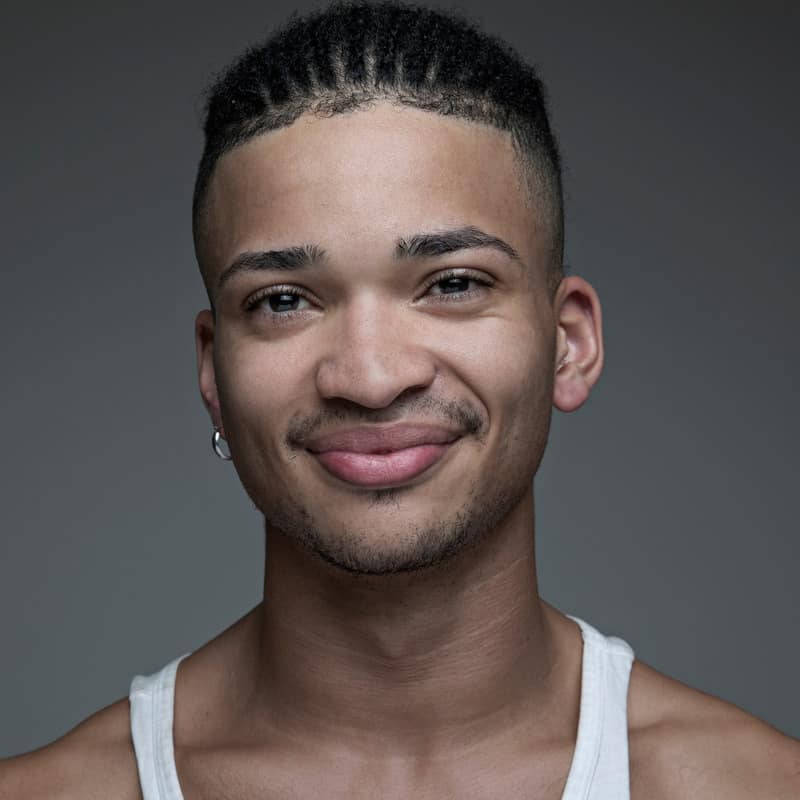 Maxfield Haynes (B.F.A. NYU Tisch '18) is a multidisciplinary artist, dancer, and teacher living in NYC. They started their training at age 12 at the University of Louisville Dance Academy under Chuck Bronson and Cynthia Bronner, and continued their dance education with the Louisville Ballet, San Francisco Ballet School, Houston Ballet Academy, Dance Theatre of Harlem School, and HAMU Performing Arts University in Prague.

Maxfield has toured domestically and internationally as a soloist with Complexions Contemporary Ballet and Les Ballets Trockadero de Monte Carlo. They are a frequent collaborator with Ballez, as well as Dance Heginbotham and Isaac Mizrahi for their yearly productions of Peter and the Wolf and Third Bird presented through the Guggenheim Works and Process.

Most recently they started working for the Metropolitan Opera House as their first nonbinary soloist ballerina portraying the White Bird in Julie Taymor's the Magic Flute, and are excited to tackle more operas in the future. Their rep includes works by Marius Petipa, Peter Anastos, Paul Taylor, Bill T. Jones, Raja Featherkelly, Crystal Pite, Dwight Rhoden, Katy Pyle, John Heginbotham, Mark Dendy, Abdurrahim Jackson and Durante Verzola.

As a choreographer, they have collaborated on works for the Guggenheim Works and Process, the Mobile Dance film festival, and DanceLab NY. They have presented their own choreography through the Joffrey Summer Intensives, and most recently had their choreographic debut at the Judson Church.

They are an outspoken advocate for queer representation in the dance world, and are actively working to create spaces for the degendering of work within the education of the next generation.