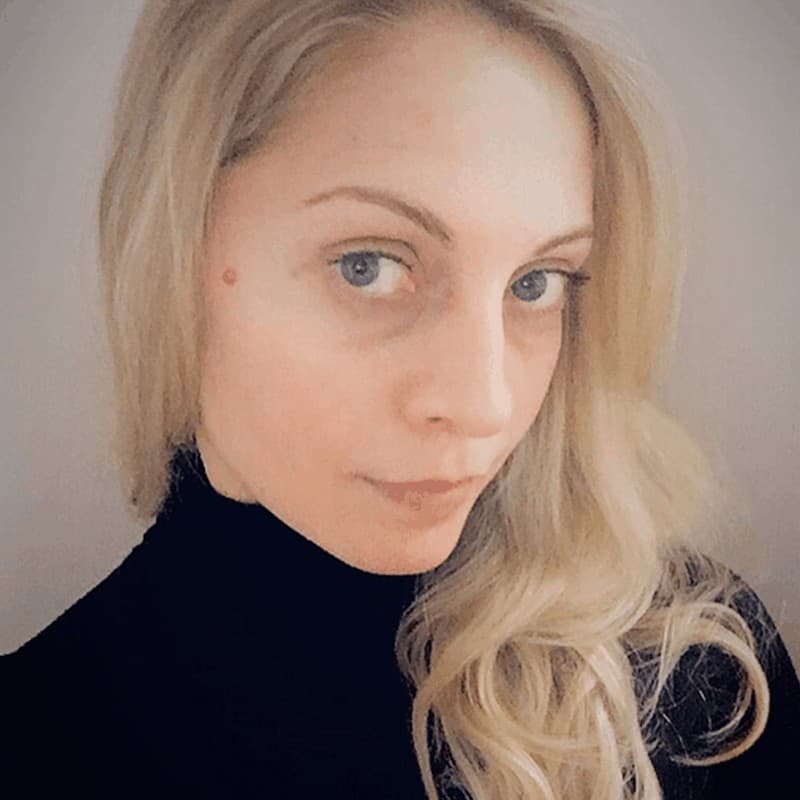 Born in San Juan, Argentina. Started dance at age 8 at Estudio Pavlova, Director Nebita Alladio and studied with Mariela Gonzalez, Beatriz Alladio and Monica Sevilla. She got a scholarship at age 12 for Southwest Ballet Center Houston, Texas directed by William Martin-Viscount. At age 14 she studied with Estela Erman in Buenos Aires and got an scholarship in 1994 for The Conservatoire de Dreux, France. Director Georges Piletta. She took lessons with Olga Ferri and Enrique Lommi in Buenos Aires and shortly after Artistic Director Pierre Lacotte invited her to join his Ballet National de Nancy et Lorraine, France (1995-2000) were she performed classical Repertoire a L'Opera de Nancy and at different venues in France such as Théâtre Champs Élysée, Palais du Festival de Cannes, and touring in Europe, Théâtre Lausanne, Festival De Spoleto, Theatre du Luxembourg, Pavia, Catania, Santander, among others. Also toured in Finland, Russia (Bolshoi Theater), China and Brasil.
She also attended and graduated from the Conservatoire National de Musique et Danse de Nancy in 1997 with Médaille de Vermeil.
In 2001 she moved to New York as a freelance dancer and worked for Lincoln Jones, Caron Eule, Kenny Larson, David Fernandez, Abel Costa, Amanda Selwyn, Erin Hunter, Westminster Ballet, Christopher Caines Dance Company, Douglas Dunn, Open Project, Benjamin Briones Ballet.
She is grateful to teachers Kenny Larson, Zvi Gotheiner, Miro Magloire for their open classes in NY.
In 2012 she co-founded ENCOUNTERS with Edgar Peterson (Art Platform for dancers, musicians and artists Sponsored by Fractured Atlas) were she is co-director choreographer and producer of performances that were presented at The Ailey Citigroup Theater, The Bowery Electric and New York City Center. For the past few years has been collaborating with Millennium Chamber Symphony for series at The New York Public Library for the Performing Arts at Lincoln Center honoring Leonard Bernstein and Jerome Robbins centennials. Also continuously collaborates with different composers and musicians from NYC and Canada.
Her teaching experience includes Ballet Arts, Ballet&Body NYC, The Great Neck School of Dance, Dance Cavise.
She joined the Joffrey Ballet School in 2016 as a Ballet Faculty for the Youth Ballet Program Directed by Jo Matos were she also is a choreographer.
She loves teaching for the Joffrey Open Class Program for adults and Zoom classes for JoffreyNOW online Directed by Angelica Stiskin.