New Executive Director – Frank Lee Merwin
Joffrey Ballet School Announces New Executive Director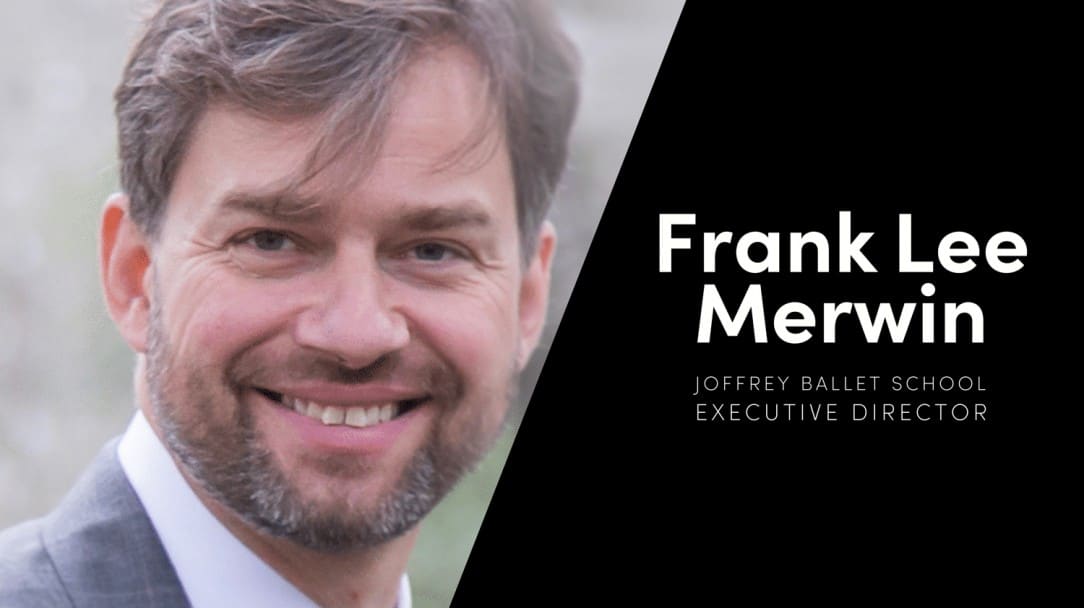 Last updated on November 25th, 2020 at 05:32 pm
New York City, NY – Monday, October 26, 2020 – Joffrey Ballet School ("JBS") today announced Frank Lee Merwin as the new Executive Director. President Gail D'Addario has been serving as the Interim Executive Director since the former Executive Director, Christopher D'Addario's resignation in June. Merwin previously served as the School's Director of Operations.
"We are delighted to welcome Lee as our Executive Director," said Gail D'Addario. "Lee brings a wealth of experience as his personal philosophy aligns with our core value that the school continues to strive for. He will be a dynamic leader for our staff and faculty and will build upon our strengths as we look to the future."
In addition to the various positions he has held at the Joffrey Ballet School, Merwin previously served as the Executive Director for the Gelsey Kirkland Academy. Merwin holds an MBA degree from Regis University, completed Columbia University's Executive Program in Non-Profit Leadership and earned his BA in Management and Political Science for Gettysburg College.
"I am honored to have the opportunity to lead the Joffrey Ballet School during these challenging times. As we move forward I hope to take inspiration from the School's storied legacy as we plot a course forward to achieve the vision of the School's founders, Robert Joffrey and Gerald Arpino. I am excited to be working with the School's incredible Artists and dedicated staff as we recommit ourselves to educating tomorrow's dancers." said Merwin.