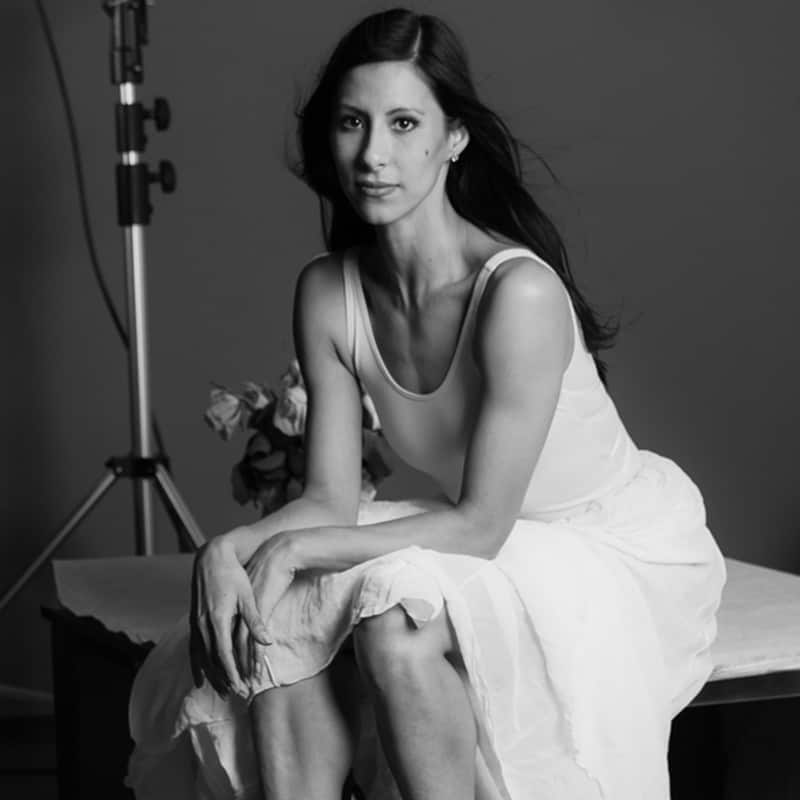 Elisa Carrillo Cabrera is the first Mexican dancer who has won the four most important awards in the international dance world: the Benois de la Danse, the Dance Open International Ballet. the Soul of Dance of Russia, and the Marius Petipa award. 
Elisa is member of the International Dance Council of UNESCO, artistic director of Sir Anton Dolin Foundation and Ballet Teacher, grade obtained by the Cultural Ministry of Germany and the John Cranko Schule (School) in Stuttgart. She is also Mexico's cultural ambassador, artistic co-director of the National Dance Company and member of the Cultural Diplomacy Council of her country. 
Her dance quality has taken her to the biggest stages of the world by the characters interpretation of the most emblematic and innovative ballets while working with great choreographers. Frequently, she is invited to dance in the Kremlin Gala in Moscow. 
She has received different prizes and awards thanks to her career. She received the Medal of Fine Arts, the highest award given by the National Institute of Fine Arts in Mexico. Her work in art dance and in favor of culture through the Foundation named after her. Elisa Carrillo Cabrera has undertaken the task of promoting Mexican culture in different spaces. 
The Government of Estado de Mexico -where she was born- created the Scholarships "Elisa Carrillo Cabrera" and named after her the concert hall in the Centro Cultural Mexiquense Bicentenario in Texcoco. 
In Mexico, the Ballet Stars Gala "Elisa and Friends" and the International Dance Festival, DANZATLAN have become a tradition where the best dancers and companies of the world perform. In 2018, Elisa's foundation organized the certified course Classical Dance Pedagogy that brought to Mexico experts from the Vaganova Ballet Academy of Russia and the Bolshoi Ballet Academy to train 32 ballet teachers at no cost.