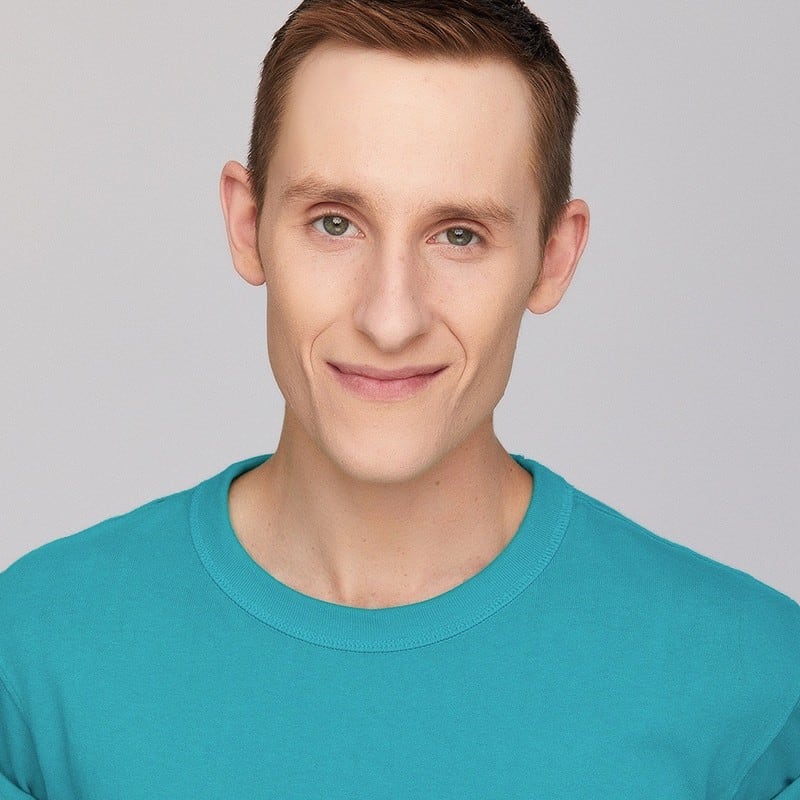 Sam McReynolds is an LA-based dance artist originally from St. Louis, MO, where he received his BFA in Dance at Lindenwood University and trained closely under hip hop choreographer/instructor Anthony "REDD" Williams. He expanded greatly through his experience exploring the movement language known as "Gaga" here in the U.S. and in Tel Aviv, Israel. Since moving to LA in 2016, he has danced for several notable choreographers and dance companies, such as Sarah Elgart / Arrogant Elbow, Brian Friedman, Marguerite Derricks, Chris Emile / No)one. Art House, Ate9 Dance Company, LA Contemporary Dance Company, WHYTEBERG, Fabe Dance, The TL Collective, and more.
Sam has presented live works in LA at CONGRESS: Legalize Dance, Club Jete, LAVENDER, and Stage & Screen Show. In May of 2021, he won the Best New Filmmaker Award at the Dare to Dance in Public Film Festival for his dance short film Proclamation, which he conceptualized, directed, co-choreographed, and edited. He occasionally holds "GREYaRea" sessions at Stomping Ground LA, which serve as a space to workshop movement with dancers of all levels and backgrounds. He also hosts occasional improv jams with live accompaniment and lighting installation, also at Stomping Ground LA. Sam finds much of his inspiration and passion for dance through improvisation both as a mover and an observer.
Always a dancer first, in the summer of 2021, Sam had the honor of performing a new work by choreographer Sidra Bell with Owen/Cox Dance Group in Kansas City, MO. He has since developed a close working relationship with the KC company and its artistic director, Jennifer Owen. He rehearsed and performed original works by Jennifer Owen immediately following the performances for Sidra Bell, and he has been asked to return for multiple projects to come in 2022. While Sam continues to dance and make dance in LA as his main focus, he deeply cherishes the privilege to travel and make magic wherever the dance journey takes him.