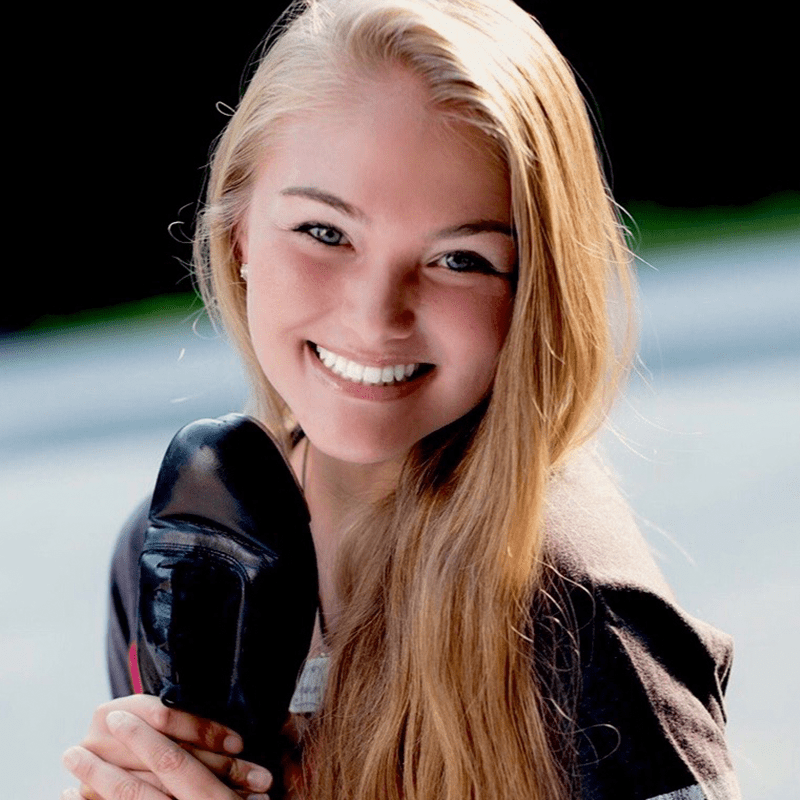 Rebecca Cannaday is a Professional Tap Dancer, Teacher, and Choreographer based in NYC. She is currently in three Professional Tap companies that are based out of Manhattan and travel around the country for various performances including CHRProject directed by Charles Renato, ProjectConvergence directed by Vikas Arun and Apoorva Natarajan, and #Taplife directed by Anthony LoCascio where she is also Dance Captain and Choreographer for the company.
Some of her most memorable performances have been for BuzzFeed, Spotify, Chicago Human Rhythm Project's "JUBA" in "Virtuoso" choreographed and directed by Charles Renato, the American Tap Dance Foundation's "Rhythm in Motion", "In the Groove" choreographed and directed by Dormeshia Sumbry, and "Gotta Dance" at the Ted Shawn Theatre at Jacob's Pillow after attending the Professional School Program for Tap Dance under the close direction of Michelle Dorrance and Dormeshia Sumbry.
As a choreographer, Rebecca has presented work in various locations around the NYC area including at "Something's Afoot", produced by the American Tap Dance Foundation, and at the highly esteemed Inside/Out Stage at Jacob's Pillow in Becket, MA. Rebecca was recently added to the tap faculty at Broadway Dance Center, and she continues to share her love for tap dance
through teaching tap classes and workshops all around the Tri-State Area and along the East Coast.