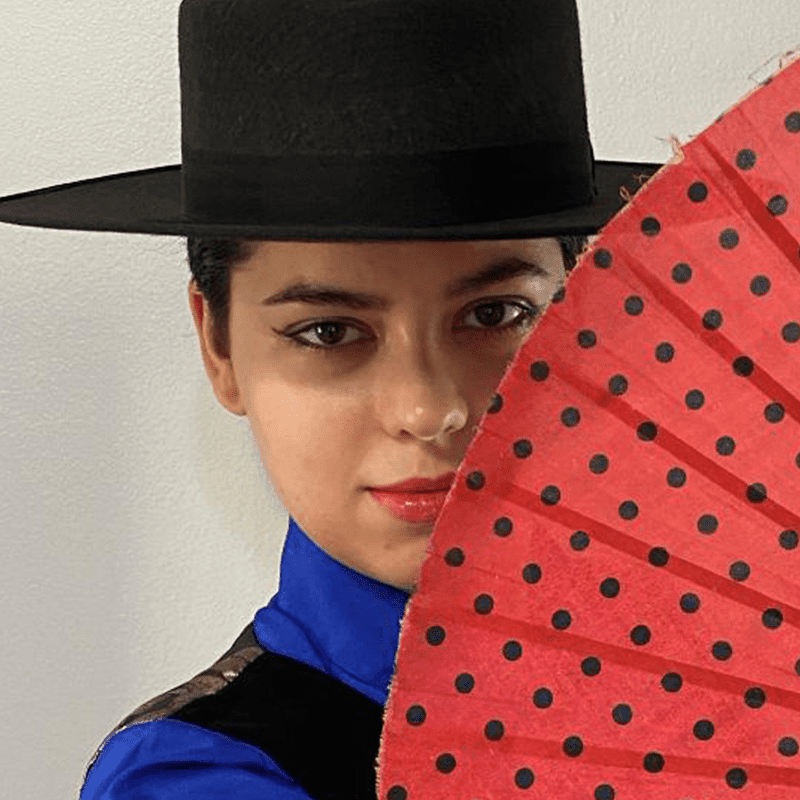 Loli Alvarez was born to Spanish parents, both native of the province of Galicia.  As a result, Loli was raised in Spanish and American culture and is fluent in both  English and Spanish languages. Her mother was a Galician folk dancer, and before  ever taking up Flamenco, Loli had already strong roots in folkloric Spanish dance. 
At age four, Loli was first introduced to the world of dance with Ballet and Tap in  Astoria's Broadway Dance Studio. But neither Ballet nor Tap were the dance  styles for her, who quickly switched to Taekwondo. In 2008, she returned to  dancing with American Bolero Dance Company's School of Spanish Dance. It was  Flamenco that caught her eye, because of the passion in the footwork and the  emotive performances of the dancers. To date, Loli has spent 13 years training  under the tutelage of Ms. Gabriela Granados, 2 years with Sonia Olla and 2 years  with Sol "La Argentinita". Those years of training have given Loli a familiarity with  Flamenco, classical, regional folklore and modern styles of the various branches of  Spanish Dance. 
Additionally, Loli is a dedicated scholar. In May 2021 she graduated from Fordham  University with a Bachelor of Science in Psychology. Set on becoming a school psychologist, Loli will be attending Hofstra's PsyD program in School-Community Psychology. In preparation for the graduate program, she has volunteered and  tutored students of various ages ranging from 6 to 20 years old. Future projects  include studies on how to diversify the way students are taught, opening a conversation on different forms of dance in the classroom.