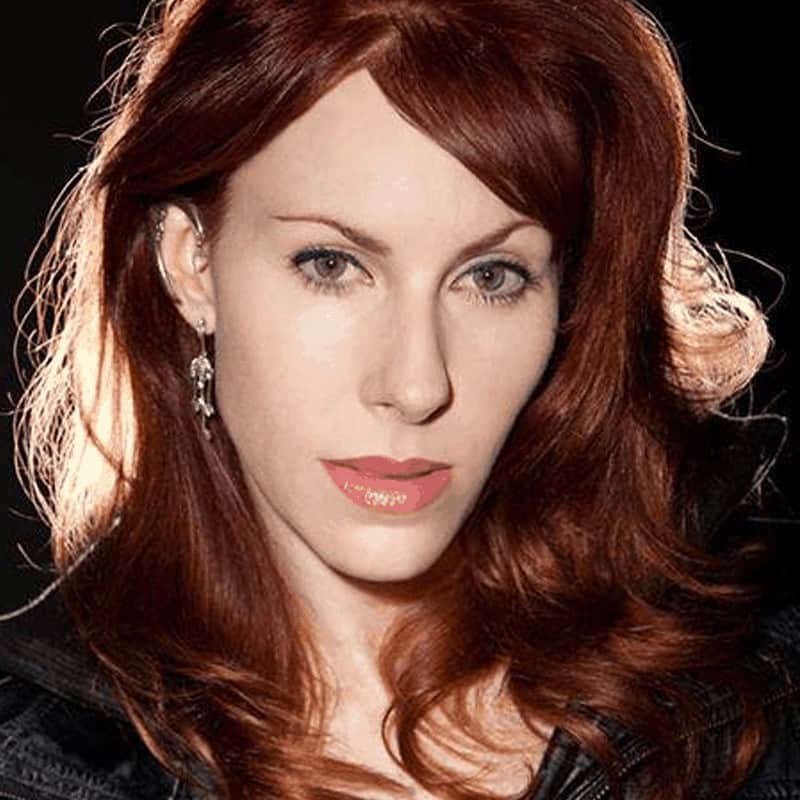 Josie Walsh is the Founder, Artistic Director and Choreographer of BalletRED Contemporary Ballet Company and the JoffreyRED Pre Professional Program in Los Angeles. She is the Artistic Director of the Joffrey Ballet School summer intensives in Los Angeles, San Francisco and year round Ballet Director at the Industry Dance Academy Los Angeles.
Josie has danced professionally with the Joffrey Ballet, Oregon Ballet Theatre and the Zurich Ballet in Switzerland where she began her choreographic career. Moving on to several freelance projects throughout Europe before returning to Los Angeles where she integrated this vast background into the commercial as well as concert dance world. Known as the "Renegade" ballerina for her cutting edge hybrid style of edgy classical and contemporary ballet fusion, Josie is infamous for transcending boundaries and setting new trends. Josie was named 25 to watch by Dance Magazine, awarded 4 times the "Outstanding Choreography" award at the Youth American Grand Prix and featured in their NYC Gala, featured on NBC World of Dance Season 2 for her contemporary ballet choreography on "Avery and Marcus, Americas Got Talent for Izzy and Easton and honored with the endorsement from the Los Angeles Times as "Faces to Watch " for her work as Artistic Director/Choreographer of BalletRED.
Josie is a sought after master teacher and coach worldwide with her progressive and holistic approach to the classical ballet syllabus and injury prevention method. Her 3-point system, pelvic alignment, oppositional and circular dynamics, breathing techniques and visualization have given her students and professionals a competitive edge and longevity worldwide.
Josie directs and choreographs for TV, film and stage in addition to her BalletRED company works. Credits include: "YAHOO" national commercial, Walt Disney "Tinkerbell", A&E The Cleaner "Cinderella", UTV international logo identity, STARZ "Torchwood", MGM movie premiere "Bullet Proof Monk", CBS "That's Life", Red Bull "Formula One", NBC World of Dance Season 2, Americas Got Talent, LA Music Awards, Aimer fashion show Beijing China, Paul Mitchell Industrial, Vivienne Westwood Fashion show, Jeremy Scott Fashion Show, Zurich Opera, "Get Ur Ballet On" and "OMG she's a REAL Ballerina" music videos for Jealous Angel, "Inappropriate Comedy" feature film, "Pilgrim" Rock Opera, Asia Entertainment, Queen Mary Live, Focus Fish Flying Circus, Project Angel Food. CONTEMPORARY BALLET COMMISSIONS: "Dreams" with Sammy Hagar of Van Halen for Gala De Danza, Invocation, Intertwined, Eternity and Convergence for Gala De Danza, YAGP Gala in NYC and Florida, "Texture of Time" Festival Ballet Theatre, "Secret Garden" (full length) State Street Ballet and Festival Ballet Theatre, "Bach to Rock", "Sirens" Los Angeles Ballet, "Transmutation" Los Angeles Ballet, "Deconstructed" Harvard Ballet, "Taming of the Shrew" Aeolian Ballet, "Found" "Internal Affairs" Celebrate Dance, "Artemis" Santa Monica College, MyoKyo™ / BalletRED full length Renegade Rock Ballet productions: Urban Angels, Concrete Rose, Garden of Reason, Image-Nation, Gone with the Whim, Avalon, Carnivinyl, Secret Garden and the Frequency Volumes Shades of RED.
BalletRED.com