Joffrey Ballet School Announces Partnership with Cirque du Soleil
July 10-21, 2023 in Las Vegas, Nevada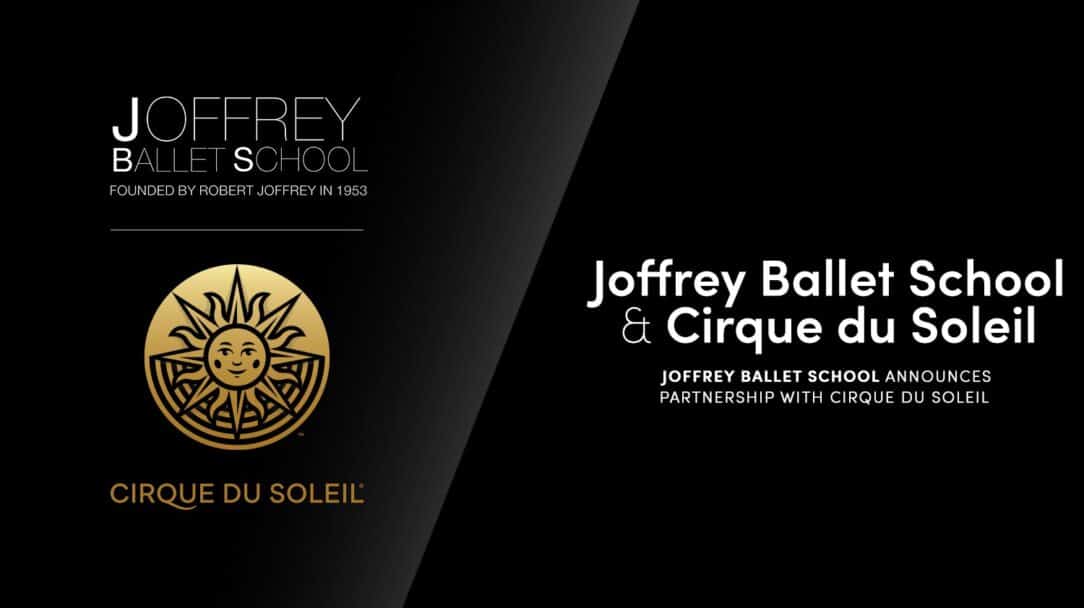 April 19, 2023 – Las Vegas, NV The Joffrey Ballet School is once again partnering with the world-renowned Cirque du Soleil to present the Joffrey Cirque Arts Summer Intensive this July in Las Vegas. Artistic Directors Matthew Prescott and Maximilien Baud, together with Cirque du Soleil Dance Coach, Tiffany Baker, lead a two-week program for students to develop their versatility into the world of circus arts.
Frank Lee Merwin, Executive Director of the Joffrey Ballet School, is thrilled to renew this partnership, stating "the Cirque Arts program represents the dynamic, performing arts education we value at the school. This collaboration provides our students an exciting opportunity to develop their skills with leaders from Cirque du Soleil and Joffrey Ballet School and to create a network that will help connect them with future professional opportunities."
Joffrey Cirque Arts provides an immersive experience, with a performance opportunity, in circus arts. An incredible, international faculty, including professional Cirque du Soleil artists and coaches, train students in acrobatics, clowning, aerial, fast track, trampoline, trapeze, teeterboard, silks, equilibrium, juggling, character dance, and other essential elements of circus arts. Students are divided into small, intimate groups to ensure safety, proper training, and mentorship throughout the program.
"I am extremely proud to be part of this special collaboration with Joffrey Ballet School," said Tiffany Baker, Cirque du Soleil Dance Coach and artistic lead for the program. "Sharing talent and knowledge with our future artists is so inspiring, not only for the students, but for our Cirque du Soleil team as well. It is an amazing opportunity to see young artists explore new skills and witness the excitement of artistic discovery."
The intensive concludes with a fully-produced 5th Anniversary Gala, where students will showcase their talent, experience, and training for friends, family, Cirque du Soleil talent scouts and the Las Vegas performing arts industry. Follow in the footsteps of Joffrey Cirque Arts alumni who have joined the casts of Cirque du Soleil productions, such as Michael Jackson ONE in Las Vegas and the international touring show KOOZA.
The intensive will be held from July 10 to July 21, 2023 at Acro Gymnastics Las Vegas at 6980 W. Warm Springs #190, Las Vegas, NV 89113. This one-of-a-kind program is sure to be an unforgettable experience, so register today. Audition is required in Jazz & Contemporary or Ballet styles at a Joffrey Ballet School in-person, virtual, or online digital audition. Limited space is still available for accepted performers.