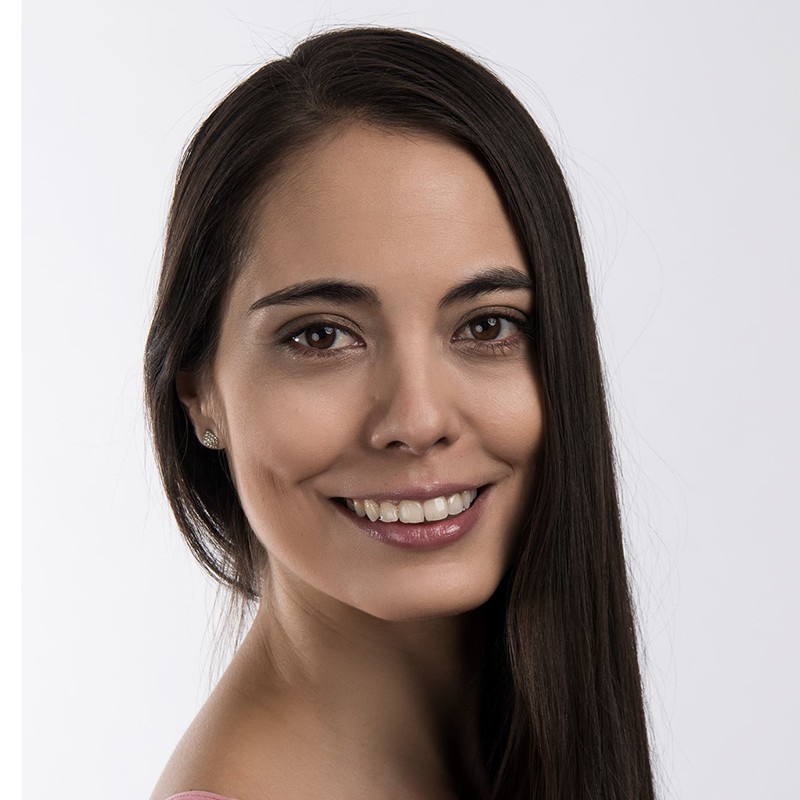 Carolina Rivera was born in Santiago (Chile), where she began training at Teatro Municipal de Santiago Ballet School. Continuing her studies, she majored in Dance at the University of Chile with High Honors and the Excellence Award. In Chile, Carolina has performed as a Soloist and Ensemble in various operas at the renowned Teatro Municipal de Santiago and with multiple Musical Theatre companies.
Her desire to pursue a career in Dance brought her to New York, where she received a scholarship from the Martha Graham School. She joined Graham II, performing soloist and ensemble roles in the major pieces of Graham's repertory. Carolina has performed with several professional dance companies in NYC. Her work has been presented in Chile, Mexico, and New York, receiving commissions from Harlem Stage and NY City Artist Corps. She acted as Rehearsal Assistant for "Table of Silence" 2022 at Lincoln Center, and her image was projected in Times Square.
Coming from a family of folklore artists in Chile, she founded SUR Dance in 2023 to explore and share her roots while continuing to express her love for Modern Dance.
As a dance educator, she's part of the Joffrey Ballet School and Harlem School of Arts staff and has been a youth mentor for the DYCD's Step It Up NYC initiative.