Summer
at Joffrey Ballet School
JoffreyRED Contemporary Ballet Summer Intensive
The Joffrey Ballet School Presents
JoffreyRED Contemporary Ballet Summer Intensive
Ages:

10, 25

Dates:

July 5, 2022, July 15, 2022

Location:

Los Angeles, California

Format:

In-Person

Housing:

Best Western Plus

Artistic Director(s):


Josie Walsh
The JoffreyRED Summer Intensive is designed to provide a glimpse into the newly created, year-round JoffreyRED Contemporary Ballet Apprenticeship Program. Artistic Director, Josie Walsh, together with renowned professionals, instructors, and choreographers lead a daily training ground for classical and contemporary dance. 
Dancers will study techniques intended to prepare them for cutting-edge contemporary and contemporary ballet repertoire. A strong classical foundation will start each day with technique classes, Pointe and Partnering, while afternoons will expand into genres including Contemporary, Modern, Gaga, and Improvisation.
Dancers attending both weeks of the program have the opportunity to join our performance and be a part of a new creation at a premier Los Angeles theater. Experience a taste of Joffrey Ballet School's newest Apprenticeship Program, coming to Los Angeles this Fall!
The Joffrey Ballet School has been operating in-person utilizing Covid Safety procedures since October 2020 without interruption.
The JoffreyRED Contemporary Ballet Intensive will be operated IN-PERSON in Los Angeles, California this summer. In the unlikely event of a government mandate which prohibits dance instruction, all students registered for in-person programming will be offered their choice of a refund (less registration and processing fees) or transfer to another program.
JoffreyRED Contemporary Ballet Summer Intensive
Artistic Directors & Faculty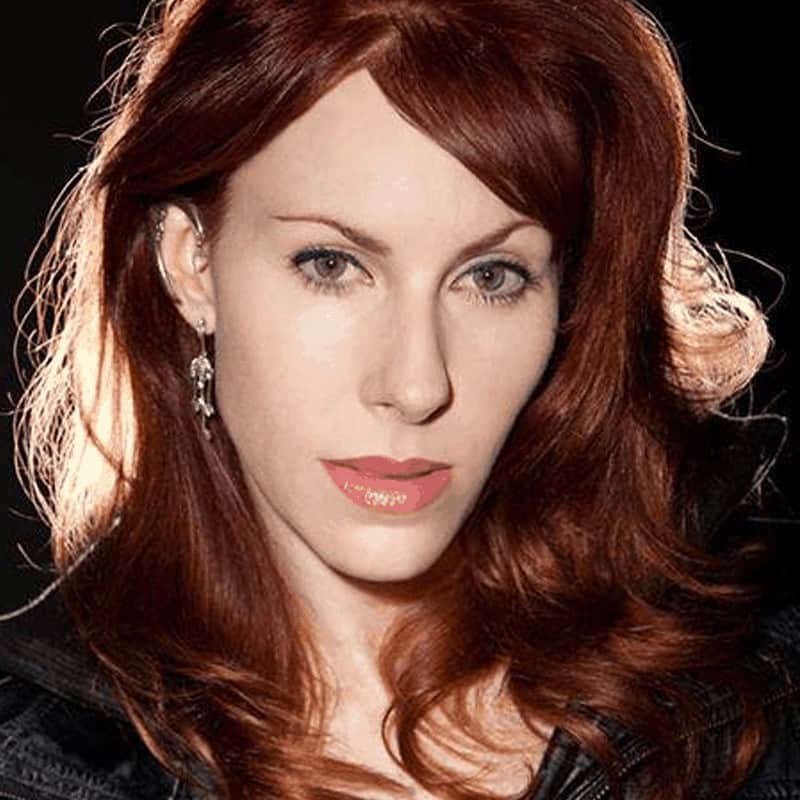 Artistic Director

Master Faculty
Josie Walsh
Josie Walsh is the Founder, Artistic Director and Choreographer of BalletRED and JoffreyRED Apprenticeship Program in Los Angeles. She is the Artistic Director of the Joffrey Ballet School summer intensives in Los Angeles, San Francisco and Ballet Director at the Industry Dance Academy in Los Angeles.  Josie has danced professionally...
Read More
---
JoffreyRED Contemporary Ballet Summer Intensive
What to Expect
Classical Ballet Technique
Improvisation/Composition
Progressive Ballet Technique
JoffreyRED Contemporary Ballet Summer Intensive
Location Details
In-Person Instruction Details
A COVID-19 PCR test taken within 4 days prior to start of class or 3 days prior to arrival at the dormitory is required. Masks are optional for students, but are not required. While we encourage all students to be vaccinated, it is not required to attend Joffrey programs in Southern California. On-site faculty and staff are vaccinated. Studio capacity limits and enhanced sanitization procedures remain in place. Our COVID protocols may be updated to remain compliant with local or federal laws.
Tuition & Pricing
$699 Per Week
For 2 Weeks
$599 Per Week
For 3 Weeks or More
Housing
$649 Per Week
Ages 12 and above
Housing is available and optional for this intensive.
Multiple Week Discounts Available
Meal Plans
$225 Per Week
A meal plan is required for this intensive.
In-Person Performance Fee
---
$125
One Time Fee
---
$50
Attending 5 Weeks or More
In-Person Tuition Deposit
---
$300
Deposit at Registration. Balance by June 1st, 2022
---
$25
Deposit at Registration. Balance by June 1st, 2022
Joffrey Ballet School Tuition & Pricing rates are subject to change.
In-Person or Virtual Options Available
Los Angeles, California
Our JoffreyRED Contemporary Ballet Summer Intensive will be held at:
The Industry Dance Academy
15040 Oxnard St, Sherman Oaks, CA 91411
Sherman Oaks/Los Angeles
Best Western Plus
Available for students 12 and older, with proof of vaccination.
At Joffrey Ballet School we welcome our students to a safe, exciting and diverse student life where we celebrate our community. Traveling away from home is a big decision, but in doing so you have chosen to increase your opportunities to learn, grow and make life changing connections and memories.
The Hotel is located close to the studios and will have access to a bundle of amenities as well as indoor and outdoor common areas. Our live-in Housing staff are available to students and parents 24 hours a day and assist by providing support and guidance at the dorm and studio. Students can sign up for an escort to and from the studio.
All of our students also enjoy access to our exclusive student life programs and events. The events include site tours, world class workshops, trips to Museums, and Dance productions.
Although it is not required, we highly recommend that students attending the summer intensives stay at the residence hall.
Best Western Plus
5525 Sepulveda Blvd, Sherman Oaks, CA 91411
Download The Housing
FAQ & Manual
JoffreyRED Contemporary Ballet Summer Intensive
In-Theater Performance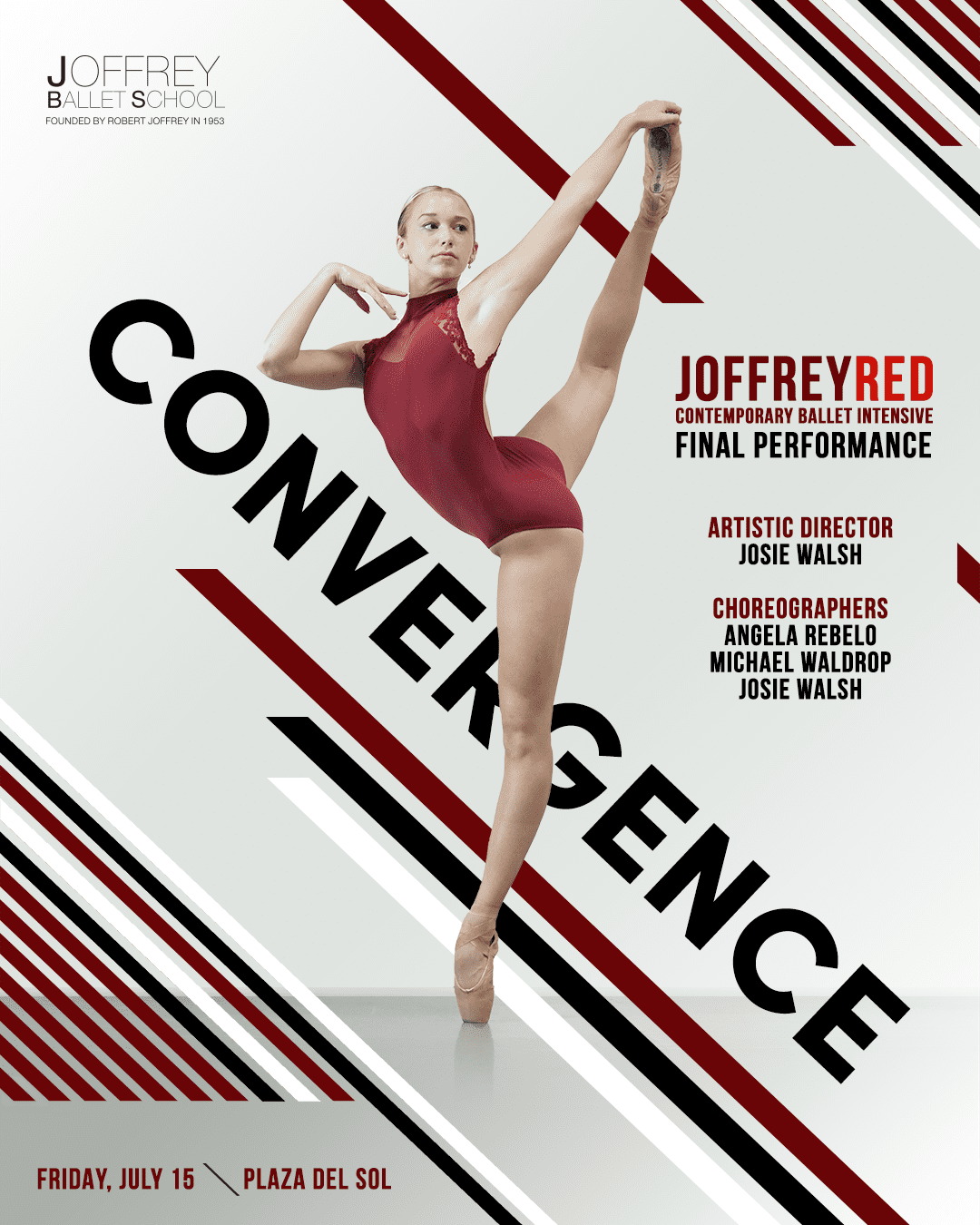 JoffreyRED presents "Convergence" featuring our talented summer students from around the globe in original works by our cutting edge choreographers.
CLICK TO PURCHASE
YOUR TICKETS
Frequently Asked Questions